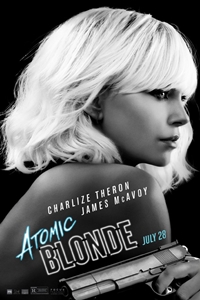 Opened July, 27th 2017
Rated R
Runtime 1 hr. 55 min.
Starring James McAvoy, Charlize Theron, Sofia Boutella, John Goodman
Directed by David Leitch
Genre Suspense/Thriller
SynopsisSecret Intelligence Service Agent Lorraine Broughton is sent alone to Berlin to deliver a priceless dossier. She partners with embedded station chief David Percival to navigate her way through the deadliest game of spies.