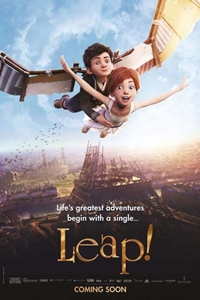 Opened August, 24th 2017
Rated PG
Runtime 1 hr. 29 min.
Starring Elle Fanning, Nat Wolff, Maddie Ziegler, Carly Rae Jepsen
Directed by Eric Summer, Éric Warin
Genre Animation
SynopsisParis, 1884. An orphaned girl arrives in Paris from Brittany. Félicie Milliner is 11 and has no money but one big, passionate dream: to become a dancer. With nothing left to lose, Félicie takes a big risk: she 'borrows' a spoiled brats identity and enters the Opera Ballet School. But how long can she be someone else?