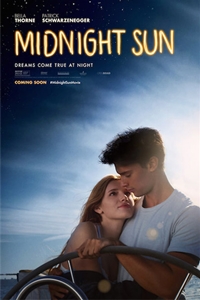 Opened March, 23rd 2018
Rated PG-13
Runtime 1 hr. 49 min.
Starring Bella Thorne, Patrick Schwarzenegger, Rob Riggle, Quinn Shephard
Directed by Scott Speer
Genre Drama, Romance
SynopsisA romantic tearjerker about 17-year-old Katie Price, sheltered at home since childhood with a rare genetic condition, a life-threatening sensitivity to sunlight. Having only her father Jack for company, Katie's world opens up after dark when she ventures outside to play her guitar.