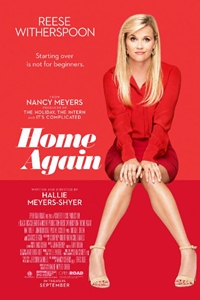 Opened September, 7th 2017
Rated PG-13
Runtime 1 hr. 37 min.
Starring Reese Witherspoon, Michael Sheen, Lake Bell
Directed by Hallie Meyers-Shyer
Genre Comedy
SynopsisThe story of a recently separated mother of two whose new life in Los Angeles is overturned when she decides to take in three young, charismatic guys who become part of her unconventional family.