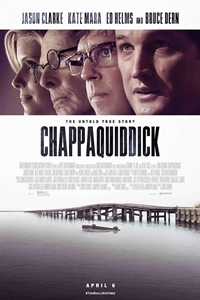 Opened April, 6th 2018
Rated PG-13
Runtime 1 hr. 41 min.
Starring Kate Mara, Ed Helms, Jason Clarke, Bruce Dern
Directed by John Curran
Genre Suspense/Thriller
SynopsisTed Kennedy's life and political career become derailed in the aftermath of a fatal car accident in 1969 that claims the life of a young campaign strategist, Mary Jo Kopechne.