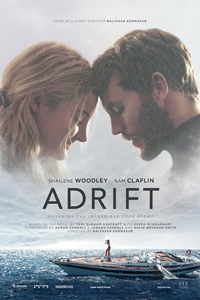 Opens June, 1st 2018
Runtime 2 hr. 0 min.
Starring Shailene Woodley, Sam Claflin, Jeffrey Thomas, Elizabeth Hawthorne
Directed by Baltasar Kormákur
Genre Drama, Romance
SynopsisAs the two avid sailors set out on a journey across the ocean, Tami Oldham and Richard Sharp couldn't anticipate they would be sailing directly into one of the most catastrophic hurricanes in recorded history. In the aftermath of the storm, Tami awakens to find Richard badly injured and their boat in ruins.