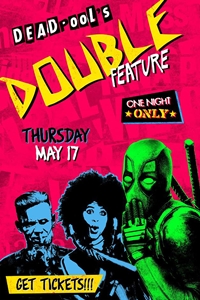 Opened May, 17th 2018
Rated R
Runtime 3 hr. 48 min.
Starring Ryan Reynolds, Morena Baccarin, T.J. MIller
Genre Program, Action/Adventure, Comedy
SynopsisSingle movie experiences leaving you unfulfilled? Well, a double dose of everyone's favorite Merc with a Mouth is sure to be the kick in the solar plexus that you need to get an early jump on 'Pool Season!