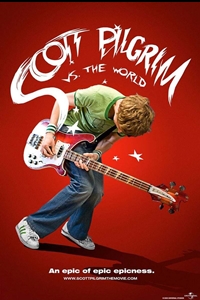 Scott Pilgrim vs. the World
Opens March, 27th 2018
Rated PG-13
Runtime 1 hr. 53 min.
Starring Michael Cera, Mary Elizabeth Winstead, Kieran Culkin, Chris Evans
Directed by Edgar Wright
Genre Action/Adventure
SynopsisScott Pilgrim, a 23 year old rock musician, falls for dangerously fashionable, roller blading delivery girl Ramona Flowers and must defeat her seven evil exes in order to win her heart.