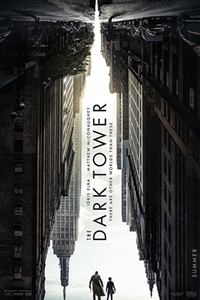 Opened August, 3rd 2017
Rated PG-13
Runtime 1 hr. 34 min.
Starring Idris Elba, Matthew McConaughey, Tom Taylor, Claudia Kim
Directed by Nikolaj Arcel
Genre Action/Adventure
SynopsisThe last Gunslinger, Roland Deschain, has been locked in an eternal battle with Walter O'Dim, also known as the Man in Black, determined to prevent him from toppling the Dark Tower, which holds the universe together.