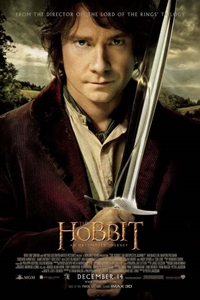 The Hobbit: An Unexpected Journey
Opens January, 2nd 2018
Rated PG-13
Runtime 2 hr. 50 min.
Starring Ian McKellen, Martin Freeman, Richard Armitage, Ken Stott
Directed by Peter Jackson
Genre Action/Adventure
SynopsisThe adventure follows the journey of title character Bilbo Baggins, who is swept into an epic quest to reclaim the lost Dwarf Kingdom of Erebor from the fearsome dragon Smaug.