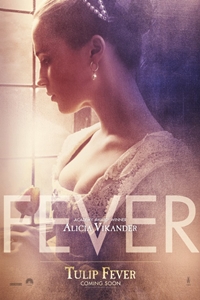 Opened September, 1st 2017
Rated R
Runtime 1 hr. 47 min.
Starring Alicia Vikander, Dane DeHaan, Christoph Waltz, Zach Galifianakis
Directed by Justin Chadwick
Genre Drama
SynopsisSet in 17th century Amsterdam, a married woman begins a passionate affair with an artist hired to paint her portrait during the height of "tulip mania". The lovers gamble on the booming market for tulip bulbs as a way to raise money to run away together.