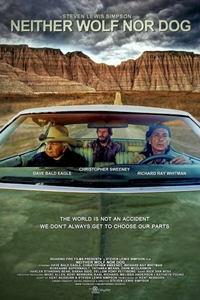 Opened February, 10th 2017
Rated NR
Runtime 1 hr. 50 min.
Starring Dave Bald Eagle, Christopher Sweeney, Richard Ray Whitman, Roseanne Supernault
Directed by Steven Lewis Simpson
Genre Drama
SynopsisThe story follows a white author who gets sucked into the heart of contemporary Native American life in the sparse lands of the Dakota's by a 95 year old Lakota elder and his side-kick.