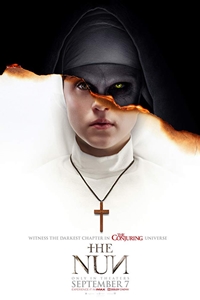 Opened September, 7th 2018
Rated R
Runtime 1 hr. 39 min.
Starring Taissa Farmiga, Bonnie Aarons, Demián Bichir, Charlotte Hope
Directed by Corin Hardy
Genre Horror
SynopsisWhen a young nun at a cloistered abbey in Romania takes her own life, a priest with a haunted past and a novitiate on the threshold of her final vows are sent by the Vatican to investigate. Together they uncover the order's unholy secret.