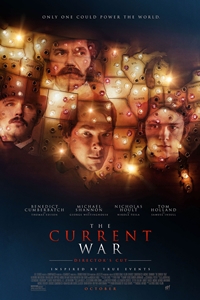 Opened October, 25th 2019
Rated PG-13
Runtime 1 hr. 41 min.
Starring Benedict Cumberbatch, Michael Shannon, Nicholas Hoult, Katherine Waterston
Directed by Alfonso Gomez-Rejon
Genre Drama
SynopsisThree brilliant visionaries set off in a charged battle for the future in The Current War, the epic story of the cutthroat competition that literally lit up the modern world.