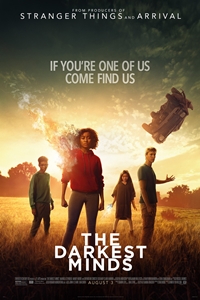 Opened August, 3rd 2018
Rated PG-13
Runtime 1 hr. 45 min.
Starring Amandla Stenberg, Mandy Moore, Gwendoline Christie, Patrick Gibson
Directed by Jennifer Yuh Nelson
Genre SciFi/Fantasy
SynopsisWhen teens mysteriously develop powerful new abilities, they are declared a threat by the government and detained. Sixteen-year-old Ruby, one of the most powerful young people anyone has encountered, escapes her camp and joins a group of runaway teens seeking safe haven.