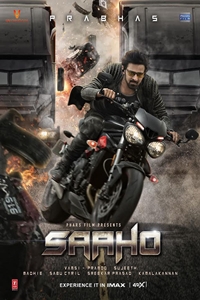 Opened August, 30th 2019
Rated NR
Runtime 2 hr. 50 min.
Starring Prabhas, Shraddha Kapoor, Neil Nitin Mukesh, Mandira Bedi
Directed by Sujeeth Reddy
Genre Action/Adventure, SciFi/Fantasy, Suspense/Thriller
SynopsisThe story is about a battle taking place in the higher echelons of power as unrelated and unconnected episodes occur in different parts of the globe, intertwining in an unforeseen manner.