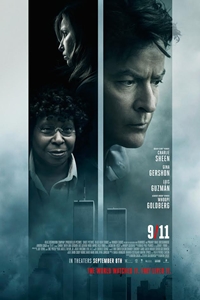 Opened September, 8th 2017
Rated R
Runtime 1 hr. 30 min.
Starring Charlie Sheen, Whoopi Goldberg, Gina Gershon, Luis Guzmán
Directed by Martin Guigui
Genre Drama
SynopsisOn 9/11, 5 people find themselves trapped in an elevator in the World Trade Center. Their only hope to survive is to work together and fight all odds to survive the imminent and unthinkable collapse.