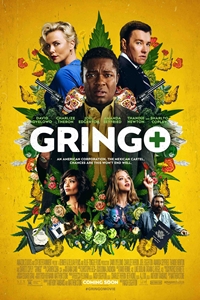 Opened March, 9th 2018
Rated R
Runtime 1 hr. 50 min.
Starring David Oyelowo, Joel Edgerton, Amanda Seyfried, Charlize Theron
Directed by Nash Edgerton
Genre Comedy
SynopsisThe story follows mild-mannered businessman Harold Soyinka (Oyelowo), who has a new wife and a stake in a pharmaceutical company about to go public. He seemingly has the American Dream in his grasp - until everything goes wrong. Stranded south of the border, with a price on his head, Harold discovers that the life he had never really existed in the first place.