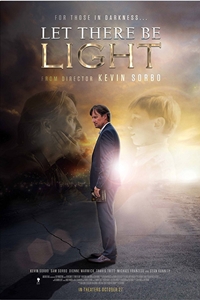 Opened October, 27th 2017
Rated PG-13
Runtime 1 hr. 40 min.
Starring Kevin Sorbo, Sam Sorbo, Daniel Roebuck, Donielle Artese
Directed by Kevin Sorbo
Genre Drama
SynopsisFor all his far-reaching fame, Sol Harkins, the world's most famous atheist, is a lonely soul and a lousy part-time dad. After a near death experience challenges his simplest assumptions about this world, Sol finds his purpose and reimagines his life, in a film that will make you laugh and cry and want to stand up and cheer.