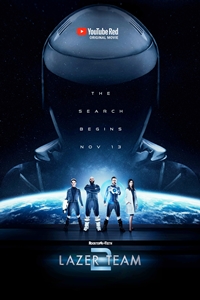 Opened November, 13th 2017
Runtime 1 hr. 30 min.
Starring Nichole Bloom, Colton Dunn, Victoria Pratt, Alexandria DeBerry
Directed by Daniel Fabelo, Matt Hullum
Genre SciFi/Fantasy
SynopsisAfter miraculously stopping an alien invasion, the pressures of sudden fame have left the unlikely heroes known as Lazer Team bitterly divided. But when a new intergalactic menace threatens all of humanity, they must somehow put their petty differences aside if they want to save the planet…again.