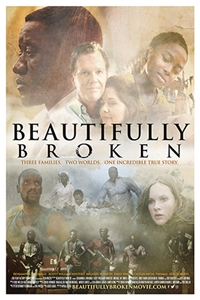 Opened August, 24th 2018
Rated PG-13
Runtime 1 hr. 48 min.
Starring Benjamin A. Onyango, Jessica Obilom, Eugene Khumbanyiwa, Scott William Winters
Directed by Eric Welch
Genre Drama
SynopsisA refugee's escape, a prisoner's promise, and a daughter's painful secret all converge, causing their lives to become intertwined in ways they could have never imagined. As three fathers fight to save their families, they are led on an unlikely journey across the globe, where they learn the healing power of forgiveness and reconciliation.