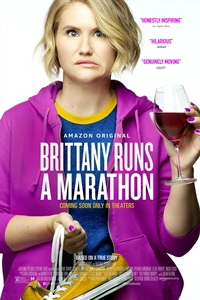 Opened September, 13th 2019
Rated R
Runtime 1 hr. 43 min.
Starring Jillian Bell, Lil Rel Howery, Michaela Watkins, Kate Arrington
Directed by Paul Downs Colaizzo
Genre Drama, Comedy
SynopsisNew Yorker Brittany Forgler is everybody's best friend - except maybe her own. At 27, her hard-partying ways, chronic underemployment and toxic relationships are catching up with her. He rnew doctor recommends that she get healthy. She sets an almost unthinkable goal: running in the New York City Marathon.