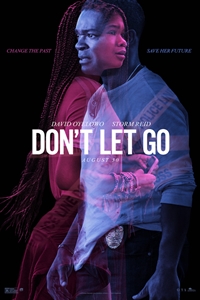 Opens August, 30th 2019
Rated R
Runtime 1 hr. 43 min.
Starring David Oyelowo, Storm Reid, Mykelti Williamson, Byron Mann
Directed by Jacob Estes
Genre Horror, Mystery, Thriller
SynopsisAfter a man's family dies in what appears to be a murder, he gets a phone call from one of the dead, his niece. He's not sure if she's a ghost or if he's going mad, but as it turns out, he's not.