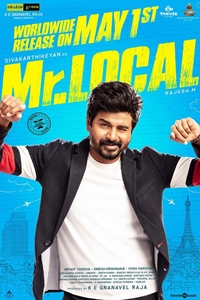 Opened May, 17th 2019
Rated NR
Runtime 2 hr. 36 min.
Starring Siva Kartikeyan, Nayanthara, Yogi Babu, Sathish
Directed by Rajesh M
Genre Comedy
SynopsisSivakarthikeyan as 'local' boy seems to be interested in sports. Nayanthara plays Keerthana, a snobbish CEO of a company, who is constantly at loggerheads with Sivakartheyan. On the other hand he wants to make Keerthana fall in love with him.