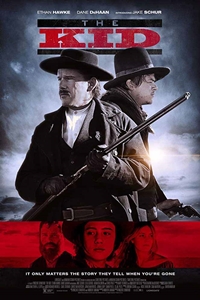 Opened March, 8th 2019
Rated R
Runtime 1 hr. 39 min.
Starring Ethan Hawke, Dane DeHaan, Leila George, Adam Baldwin
Directed by Vincent D'Onofrio
Genre Western
SynopsisIn this thrilling Western, a young boy, Rio, is forced to go on the run across the American Southwest in a desperate attempt to save his sister from his villainous uncle.