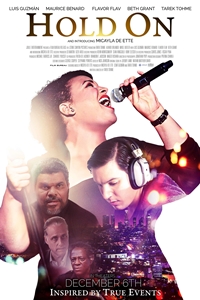 Opened December, 6th 2019
Rated PG-13
Runtime 1 hr. 46 min.
Starring Micayla De Ette, Tarek Tohme, Luis Guzmán
Directed by Tarek Tohme
Genre Drama
SynopsisFighting to keep her dreams alive and save her brother from a life of addiction on Los Angeles' Skid Row, an overlooked singing prodigy embarks on an unlikely journey with the son of a famed music manager.