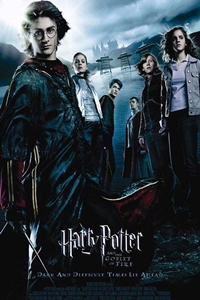 Harry Potter and the Goblet of Fire
Opens September, 3rd 2019
Rated PG-13
Runtime 2 hr. 30 min.
Starring Daniel Radcliffe, Rupert Grint, Emma Watson, Robbie Coltrane
Directed by Mike Newell
Genre Action/Adventure, Family, SciFi/Fantasy
SynopsisAs the students of Hogwarts prepare for the Triwizard Tournament against rival wizard schools Durmstrang and Beauxbatons, Harry begins to have disturbing visions of the evil Lord Voldemort, whom he believes is now returning to power.