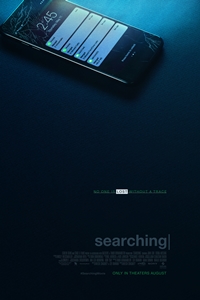 Opened August, 24th 2018
Rated PG-13
Runtime 1 hr. 41 min.
Starring John Cho, Debra Messing, Joseph Lee, Michelle La
Directed by Aneesh Chaganty
Genre Suspense/Thriller
SynopsisAfter David Kim's 16-year-old daughter goes missing, a local investigation is opened and a detective is assigned to the case. But 37 hours later and without a single lead, David decides to search the one place no one has looked yet his daughter's laptop.